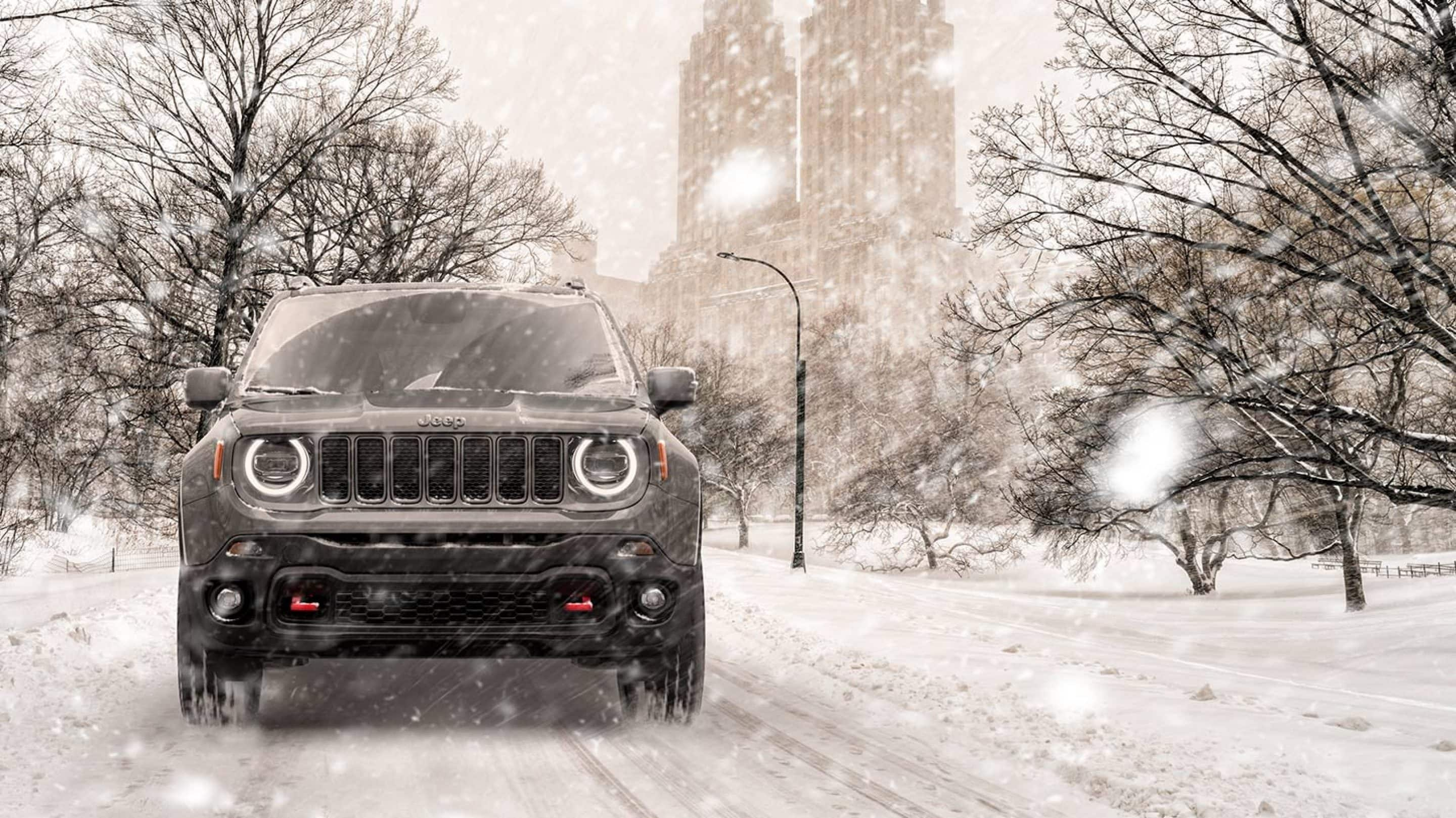 TIPS FOR WINTERIZING YOUR VEHICLE
Written by Victory Chrysler Dodge
 

Jeep Ram Kingwood WV

It is important to prepare your car for winter to ensure the safest possible travel for travel in ice and snow.  Continue reading for tips provided by Victory Dodge Chrysler Jeep Ram, Kingwood, WV.
Are your tires safe and appropriate for your local winter weather?
Regular tires are made to maintain traction in normal weather conditions. We all know that winter driving conditions can be quite different! Winter tires have specially engineered tread patterns that are much better at maintaining control of the road in winter conditions. Summer tires can harden when temperatures hover below freezing, resulting in reduced traction. Winter tires are designed to withstand cold temperatures without hardening. All-weather tires are acceptable for less acute weather. Whether you choose all-weather or winter tires, make sure they are in good condition and have plenty of tread.  Now that you've invested in safe tires, maximize their efficiency with properly inflated tires. A critically deflated tire can be a factor in an accident. What pressure do your tires need? The recommended pressure can be found in your car's owner's manual or on the door jam or trunk lid of your vehicle. Check the tires when they are cool, after the vehicle has been sitting for at least half an hour. Tires lose 1 PSI for every 10-degree drop in temperature, so check them often!
Do you have enough of the correct concentration of antifreeze?  What about the battery?
Ensure your antifreeze to water ratio is appropriate for your area's weather conditions and that you have enough. You don't want your engine freezing up! Insufficient antifreeze can cause engine damage any time of year.  Batteries can have half the cranking power at frigid temperatures. Ensure your battery is in good condition, especially if you've needed jump starts in the past several months, so you don't get stuck in the cold. 
What should I have in my car?
If you do nothing else, make sure you have a brush and ice scraper in your car. Sure, you can swipe snow off with your gloves, but ice is a bit more challenging! Don't forget to clear your car roof. In some states, you can get ticketed for driving with snow on the roof. It sometimes comes off in a block or sheet of hard snow, potentially causing an accident.  We hope you'll never need a safety kit, but it could be a life-saver! Here are some things to include: flashlight and fresh batteries, warm clothing, first aid kit, non-perishable food and water, flares, matches, charged cell phone, antifreeze, jumper cables, a bag of sand, and a shovel. 
What do I need to know?
Learn how to drive in winter conditions. What do you do if you start to slide? What is a safe following distance? What gear is appropriate? What is a safe speed? Do you have an opportunity to practice in a safe environment?  It's also important to know what to do if you've taken precautions, but still find yourself in an emergency.  Educating yourself beforehand could be essential. Some ideas: don't leave your car unless you can see a safe place to go, and you can get back to your car if you need to; put your dome lights on so others can see you may need help; don't run your vehicle continuously.
Victory CDJR in Kingwood, WV is here to help!
Victory CDJR in Kingwood, WV, can check your car's condition, fluid levels, tires, battery, etc., to ensure the safest winter driving possible for you.